Building a Culture around Work/Life Balance [An Interview with BJ Tarver & Dustin Hebrank]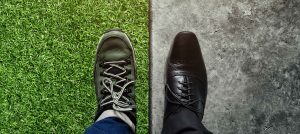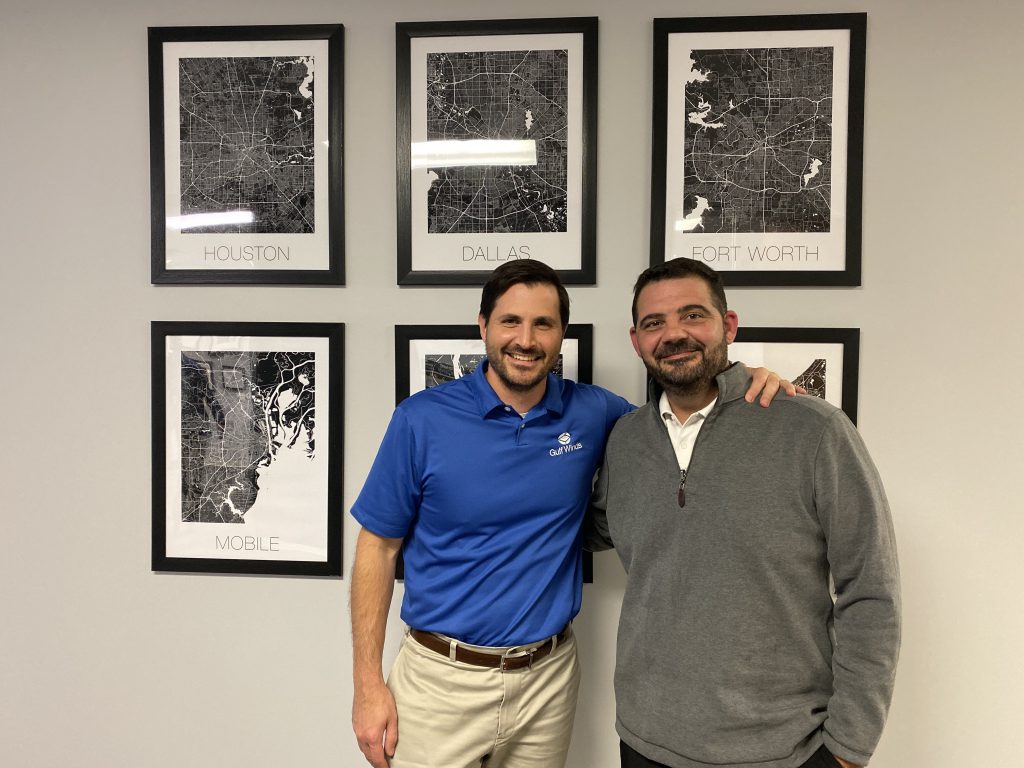 BJ Tarver
Chief Operations Officer (COO)
How long have you been employed at Gulf Winds and in your current position?
I've been with Gulf Winds for 20 years and became COO approximately five years ago.
We know each day is unique, but can you describe a "typical day" or the things that you do most regularly in your position?
I spend a lot of time with my direct reports, which is the best part of my work. We meet to review opportunities for the company, go over financials for each department, work on setting priorities and goals for individuals and for the company, share information, and gather feedback between each other.
When I'm not with them, I'm working on business proposals with the leadership team, and purchasing equipment for the business.
In truth, interacting with my team is my favorite time of the day. We really do have a great team, and this is where I find the most opportunity to best support them, and in turn best support the company.
How would you describe Gulf Winds' company culture?
In one word? Unique. Gulf Winds is not 100% focused on profits, we spend a lot of time concerned about our people, looking for ways to make things better for them. Beginning with providing them with the right technology to make their work easier; to making sure they are paid well; to providing bonuses, when feasible; and just overall, making sure our people are taken care of. You know, that all starts at the top, with our CEO. It all starts with Todd.
Because Gulf Winds cares so much for its employees, would you say it also strives to provide a good work/life balance despite the high-stress and variable industry it's in?
Yes, we have different groups that operate differently. For example, I have team members that are in the office 12 hours a day, every day. But our team also has a large number of people that work from home. We all believe in trying to achieve a work/life balance, but it can be difficult in reality.
Each of us go through seasons in our lives. At one time, maybe your home life requires more out of you, at another time, maybe your work life demands more. As a business, we should be able to support each of our employees in each of their seasons. I know it's a goal that we strive to achieve daily. I'm not sure if there really is a thing such as work/life balance, because balance seems so unachievable. There is always something that is going to demand more of your time than other things. That's just life.
But what we can do, is support each of our employees during the times they need us to be flexible with them. And providing the opportunity to work from home is one of the many ways we can do that.
Why is work/life balance important?
Our work from home program is successful because it creates opportunities for consistency and removes cost pressures from our employees that are associated with driving back and forth to work. It allows them the opportunity to take some of their personal time back, to spend that time they would be traveling to and from work, instead with their family, on a hobby, or just to rest. They are appreciative of that opportunity and it shows in their attitudes towards their teammates, towards their work, and overall.
The reality is that we are in an industry that is growing. We have added 100 trucks this year alone. This growth puts more pressure on our employees to perform. Growth is a good thing, but it also comes with its own set of challenges. So, we try to be flexible in addressing our teams' needs. Our company's mission drives us to a higher standard than most companies. We have people that are invested and want the company to succeed. So, we empower our managers to take care of their people and providing opportunities like the work from home program is only one tool that is available, but certainly is important.
---
Dustin Hebrank
Chief Financial Officer (CFO)
How long have you been employed at Gulf Winds and in your current position?
I've been with Gulf Winds for five years. I started as a part-time CFO in Tampa, Florida, then moved my family to Houston when I was asked to become a full-time employee. When I was in Tampa, I was able to work remotely, thanks to technology.
We know each day is unique, but can you describe a "typical day" or the things that you do most regularly in your position?
I'm an early riser. I try to get into office by 6:30 a.m. This gives me the opportunity to do some administrative tasks before others come into the office.
The rest of my day is spent in meetings with other employees, both direct reports and other team members throughout the company. I try my best to get most of the meetings I need completed so I can get on the road home by 4:00 p.m., this gives me the opportunity to be home in time for family time, dinner time, and if I'm really lucky, work out time.
One of the great things about Gulf Winds, is that they give me the opportunity to have this flextime schedule. I can get in early and leave early, so I can miss traffic and have time with my family.
So, would you say then, that work/life balance is part of the Gulf Winds culture?
It's definitely an important part. We've invested a lot of money in equipment and technology, to let employees work from home. It's become a lot more common everywhere – but, we continue to look at different and newer software in our space to continue to adapt.
Technology has made our lives accelerate and slow down at the same time. Information comes at us much faster, and we are almost required to respond just as quickly. While at the same time, the technology that allows us to work from home allows us to slow down by giving us back some of our work travel time to spend with our families. Just like anything else, there is a balance of both good and bad.
But, in terms of our work culture, that's just an example of a greater value that the company reflects in its culture, and that is Compassion.
Gulf Winds truly cares about its people. Did you know we donate 8% of our profits to our More Than The Move Foundation? We also donate 2% to our Compassion Fund – to invest in programs and activities that directly support Gulf Winds employees.
We are Family Oriented – employees are like our family, and they have family that we also care about.
Our culture also reflects Excellence – we are always focused on improving and doing things better. We may not always get it right, but then that just gives us the opportunity to try again to do it better. We embrace technology and consistently solve problems for our customers, which demonstrates our commitment to a high degree of excellence for each of our customers.
And finally, Integrity – We want everyone to know they can trust our word and we live by truth. It is important that people see all these values in our actions and behavior, not only outside of our walls, but, especially inside our walls. It's important to do the right thing for everyone. Sometimes doing the right thing isn't easy, and not everyone will agree on what the right thing is, but, everyone knows, we strive to make decisions for the right reason and live by our company mission that directs us every day.
How does Gulf Winds support work/life balance for employees amidst a fast paced, real-time industry?
We are unique in that 75% of our employees work two or more days per week from home. We provide them with the right equipment and technological support, so they are successful.
Work/life balance also includes providing opportunities for employees to give back to their communities. Gulf Winds offers every employee two days of paid leave to volunteer their time in their communities. They can either participate in a company supported effort, or on a volunteer opportunity that is dear to their heart. The purpose is for employees to have the time and resources to give back.
Other ways we support a healthy work/life balance:
We make every attempt possible to stay fully staffed. This reduces workplace stress and allows employees to take their vacation time, sick time, and any other additional leave without overburdening their teammates.
We endeavor to limit phone calls and emails outside work hours. This is to provide our employees with downtime and to limit interrupting home time.
We promote physical activities and a healthy lifestyle. We often have fitness challenges, contests, and programs to encourage our employees to eat healthy, be active, and engage in an overall healthy lifestyle at, and away from, work.
We strive every day to live out our values and culture. We know we need to invest in our employees, this way they can reciprocate and show compassion, and reflect Gulf Winds' values on others.