Be In The Know: Roadcheck 2018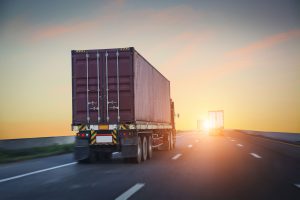 Each year the Commercial Vehicle Safety Alliance (CVSA) inspects thousands of commercial vehicles nationwide during the first week of June. This year the annual Roadcheck will take place Tuesday, June 5th-Thursday June 7th.
This year's Roadcheck will come off the heels of a record breaking May in terms of freight volumes around the country and short work week due to the Memorial Day holiday. June will signal increase volumes of end of quarter shipments, summertime goods, beverages, and the beginning of peak season, all done within a condensed shipping window between Memorial Day and July 4th.
During the week of Roadcheck, vehicle inspectors will handle increased Level 1 inspections of commercial vehicles. In 2017 there were over 62,000 inspections completed! A Level 1 inspection is a complete 37-point process. Along with the physical inspection, CVSA will focus specifically on Hours of Service (HOS) this year. If any critical violations are cited, the driver, truck, or both may be put out of service (OOS).
How Does Roadcheck Affect Capacity?
This year's record freight volumes, ELD Mandate in April, and the focus on Hours of Service violations, some carriers may choose to sideline their capacity to avoid the risk of an inspection. This temporary exit of available trucks typically causes a domino effect across networks and modes. The recovery may not be then felt until after July 4th due to other market pressures.
Preparation is Key
LEAD TIME: Start preparing this week to avoid last minute orders or volumes that may hit the spot market. Asset based capacity has started to book out days, sometimes weeks, in advance, depending on the lane.
ALTERNATIVE MODES: Review different routings, transload, yard storage, and alternative modes to deliver.
FLEXIBILITY: Increase flexibility by moving shipments on the schedule, creating larger pickup and delivery windows, and being open to creative capacity solutions.
---
Gulf Winds understands the market challenges and would be happy to assist in qualifying your best options.
Please contact us today to discuss at pricing@gwii.com or call 866-238-4909.