Premiums Lift Asia-US Container Rates to New Highs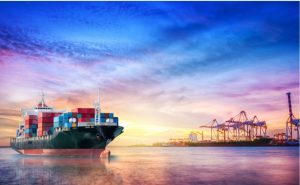 Over the past month, extraordinary developments have been unfolding in eastbound trans-Pacific trade. During what should be a slack period, demand at Asian ports is so high that importers are paying thousands of dollars extra per forty-foot equivalent unit (FEU) to ensure space on a vessel departing Asian ports within the next few weeks. This means that in addition to already record spot market rates — currently about $5,000 per FEU to the East Coast and $4,000 per FEU to the West Coast — carriers are paying premium space guarantees (SPGs), which can bring their totals up to $8,000 per FEU to the East Coast and $6,000 per FEU to the West Coast, according to carriers and freight forwarders.
Retailers are under pressure to secure space on vessels leaving Asia before the annual Lunar New Year holiday (Feb. 12), during which time many Asian factories close for a week or two. "There is no trans-Pacific space available prior to Chinese New Year other than what is currently booked/forecasted. Every extra booking is being squeaked out as spot or premium on shortfalls/cancelations," Patrick Fay, president of the NVO/logistics provider BOC International, told JOC.com.
There is also a question of whether these SPGs will truly ensure space and equipment on a timely booking. According to an NVO who requested anonymity, there are no promises: "Those guarantees have fallen away. All it does is get you to the front of the line."