Great Freight Always Wins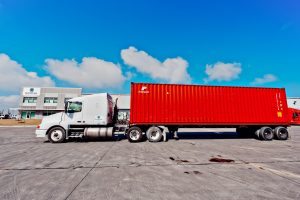 ---
Patrick Maher 
Vice President // Gulf Winds
pmaher@gwii.com
---
While trucking capacity continues to tighten nationwide, one thing is for sure: There is a shortage of media coverage on the real issues. Recycling the same information on a nationwide driver shortage doesn't help the situation. In fact, shippers have grown tired of the rhetoric and are demanding real solutions that can be executed long term.
A universal point of view of the situation can be misleading, since most shippers work independently in their own freight network by region, lane, or in some cases nationally.
The truth is many shippers are NOT suffering from monumental capacity shortages. They may be feeling the effects of the market in their strategic  planning efforts or from managing rate increases, but they are adapting. They have strategically aligned with reliable partners, foregoing annual RFPs for a collaborative dialogue around increasing the earning potential of the driver. That is where the conversation must start!
At Gulf Winds, we have seen this play out with our strategic partners, by working to educate them from the viewpoint of the driver. Working in reverse from the driver to the solution, has proven to improve freight flows by:
Improving driver utilization through drop/ pick or quicker loading/ unloading;
Healthier freight network planning, to create daily turns and increase driver home time; and
Enhancing forecasting of volumes.
Great freight always wins.
Simply put, collaboration is key and it begins with trust. Trust begins with clear expectations and follow through on commitments from both parties.
Let's have a conversation, and together we can change the narrative of the driver shortage.
pricing@gwii.com |Â 866-238-4909