January job-losses for trucking tighten capacity crunch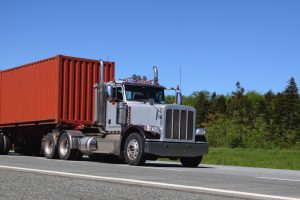 January was the second month of unadjusted job losses for trucking, following a 2,500-job decline in December despite strong demand for freight services, as US business activity expands and imports continue to pile up at US container ports. The unadjusted numbers show an actual loss of 27,900 trucking jobs in January; when seasonally adjusted, trucking's job losses numbered 2,900. These losses pushed the year-over-year shortfall in trucking employees higher by 3,600 from December to 46,200, according to non-seasonally adjusted numbers released by the US Bureau of Labor Statistics (BLS). The job losses could signal an even tighter trucking market in months ahead, with capacity remaining difficult for shippers to find and contract rates rising. The 46,200-job gap from January 2020 includes truck drivers and dockworkers at for-hire trucking companies, as well as office staff and managers. The warehousing and storage sector lost 56,400 jobs in January, according to unadjusted data. Seasonal adjustment reduced that loss to 17,400 jobs.
Last March and April, as many sectors of the US economy, went into lockdown during the early spread of the coronavirus disease 2019 (COVID-19), the for-hire trucking industry lost a combined 85,100 jobs, according to unadjusted data. About 37,700 of those jobs have been recovered.