Dallas/Fort Worth: Are You Ready?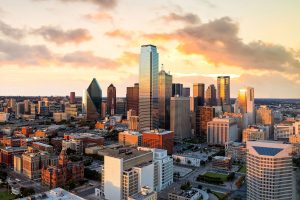 Dallas/Fort Worth: Are You Ready?
The Impact of the Petrochemical Boom on Intermodal Capacity
---
Getting the facts straight:

Polyethylene resin is the most common type of thermoplastic used to produce shopping bags, toys, bottles, containers, trash bags, etc. Natural gas is the main feedstock cost in producing resins. Due to increased U.S. domestic oil & gas production, natural gas prices remain low, allowing the U.S. to be competitive in selling resins worldwide. Key markets for growth continue to be countries in the Asia/Pacific region, and due to the supply chain routes, equipment availability, and proximity to Gulf Coast Manufacturing, Dallas-Fort Worth will be one of several export points.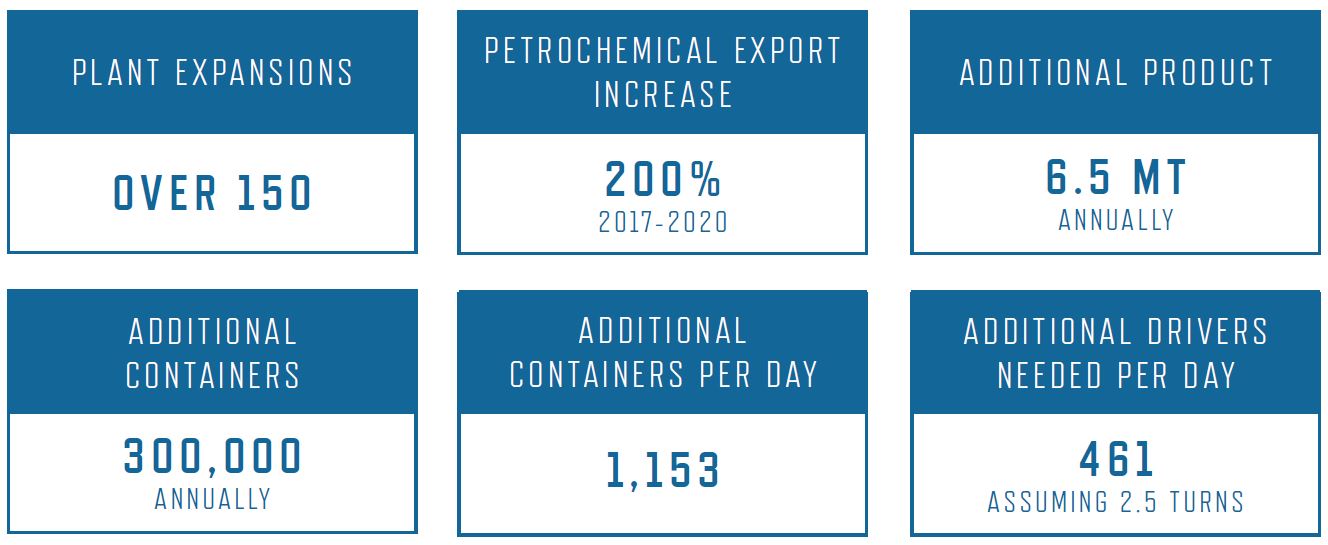 How is it shipped?
Most of the volume depicted above will impact the Houston drayage market. However, many exporters see DFW as a strategic way to diversify risk in their supply chain, and ensure vessel capacity through the California ports. This product will be railed in bulk to packagers located near the BNSF terminal or Union Pacific terminal. Bulk product will then be packaged and loaded into 40' containers for export. Exporters are requesting heavier weight options at 49,000 pounds or more in order to reduce their costs of doing business because: more product = less shipping costs = higher margins / competitive advantages.
Challenges to the Dallas/Fort Worth Market:
Resin could bring disruptions to seasonally exported commodities due to its growth and consistency in volume.
Projected volumes could eliminate large portions of drayage supply, making intermodal drayage capacity tight long term.
With a continuing shift in intermodal volumes to the BNSF-Alliance, shippers may experience capacity issues as the vast majority of trucking operations are located in the South Dallas geographical area.
Solutions:
–Â Gulf Winds is well positioned with over 110 trucks in the market with aggressive growth plans to stay ahead of demand needs.
– Gulf Winds continues to invest in the latest truck and chassis equipment to offer increased weight solutions in the market.
– gwiTrack + gwiMove = visibility for your final mile
– With 20 + years of experience and knowledge in the Texas markets, Gulf Winds is the leading drayage consultant in the Dallas/Fort Worth market.
– With Gulf Winds being strategically located by both rails and having equal coverage in Fort Worth and Dallas, we are well positioned to offer capacity to shippers needing flexibility due to a multiple steamship business model.
---
To have a copy of the White Paper sent to your email address, please fill out the brief form below.
[contact-form-7 id="3116″ title="Download Dallas/Fort Worth – Are You Ready?"]