Freight Demand High as US Trucking Rebounds From Polar Vortex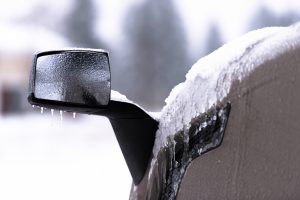 Higher-than-expected freight demand is turning March into a strong month for contract freight, motor carrier executives told JOC.com — indicating a US trucking rebound from February's winter storms that clamped down on inland hubs such as Dallas-Fort Worth and Memphis with ice, snow, and power outages.
As the disruption began to clear in early March, truckload markets began to even out. Yet trucking companies were reporting "through the roof" volumes, an indication that freight was shifting back to contract carriers.
"We're catching up, but I won't say we're caught up," Ken Adamo, chief of analytics at DAT Freight & Analytics, told JOC.com in the second week of March. "We're seeing [spot market] volumes come down for sure, but rates are higher than I'd expect. I think part of that is shippers are protecting service with price," suggesting that shippers are accepting high prices to ensure truck capacity.
In Houston, Gulf Winds International expects the 2021 polar vortex to have a longer-term impact on exports, particularly in the chemical and resin market. "Those plants aren't made to shut down and start right back up," Patrick Maher, Vice President, Business Development of the drayage, trucking, and warehouse operator, said. "We're going to see a two- to three- to four-month lag in exports — in resins specifically — and we're already seeing it right now. Our export customers did not see that coming." That lag in exports frees up GWI's capacity to move imports delayed by the storms inland more quickly.