Developing a sound strategy is key to success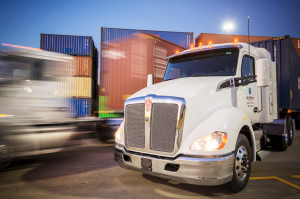 An Executive Commentary with JOC.com featuring Patrick Maher, Gulf Winds EVP
What strategy will your company play in 2020 in terms of transportation procurement and carrier relations, particularly related to intermodal container drayage?
The answer to this question seems to be at the top of the list for supply chain executives as we end an "anything but ordinary" 2019.
Predicting the future is anyone's guess in the new world of trade policy that continues to rewrite trade patterns, cargo flows and pressuring industries to adapt to the ever-changing impact of tariffs. Neither a "short-term" or "long-term" approach is right or wrong. Both present risks and opportunities.
Shippers adopting to play the shorter-term game in 2020 are looking to take advantage of a favorable spot market, implementing blind RFPs, and looking to expand their carrier bases. Often with a scalable process, more consistent volumes, and ample lead time, their switching costs are relatively low. These efforts can be fruitful in cutting costs if levels of service are not sacrificed in the process.
However, as the industry continues to struggle with added complexities, volatility inflow, and inefficiencies in chassis models, we are seeing shippers across all industries, move towards a longer-term strategy. Partnership and consistency in drayage carrier relationships are a necessity if we are going to tackle these opportunities for improvement.
Dedicated drayage and chassis models, under multi-year agreements, with mutually agreed upon KPIs are becoming more of the norm. Savvy shippers are locking up partners and capacity to weather the storms of uncertainty. Together, parties are sharing information through technology and improving processes. Opportunities abound in reducing often overlooked expenses such as bobtails, chassis splits, per diem, and daily chassis usage fees.
Whether you decide to go long, short, or a blended approach in 2020, a sound strategy that fits your business model is always a worthy supply chain investment.