Todd Stewart Receives C12 Hero Award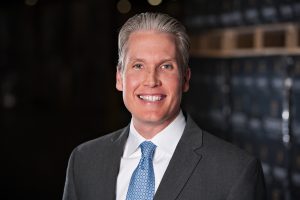 The C12 Group, the nation's largest network of Christian CEO peer advisory groups, honored Todd Stewart, President of Gulf Winds International, with their 2019 Hero Award. The Hero Award is given to business leaders who exemplify a servant's heart and have consistently demonstrated a commitment to faithfulness. Recipients work for the cause of advancing ministry efforts using their business as a platform to do good in the world.
Mr. Stewart was selected by C12 for the Hero award because of his dedication to building a values-based culture at Gulf Winds International as well as his ongoing efforts to invest in the lives of those in need through International Cooperating Ministries (ICM) and the More than the Move foundation which was founded by Mr. Stewart.
At Gulf Winds International, Mr. Stewart and his executive team have strived to build a workplace that places values at the center of its culture. These efforts resulted in The Houston Chronicle naming Gulf Winds one of Houston's Top Workplaces in 2018.