The Un-Common Carrier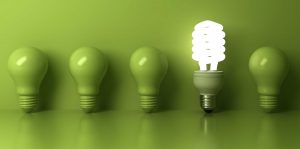 Patrick Maher 
Vice President // Gulf Winds
pmaher@gwii.com
---
Being "uniquely different" constantly pushes us to challenge the status quo. At Gulf Winds, we believe this quality is imperative for our industry to continue to manage through incredible change at warp speed.
It's no secret we do things a little different at Gulf Winds. We always have!
• VISBILITY: In the mid-1990s, we were approached by a large retail partner to provide reporting and container visibility. Third party technology was not available to simply purchase. GwiTrack was born in house, as one of the first Container Management systems in the market.
• OVERWEIGHT PROGRAM: As containerized growth was expanding in the early 2000s in Houston, Gulf Winds made the strategic decision to invest in developing warehouse transload space at Barbours Cut and later Bayport terminals. Offering clients capacity, being faster to market, ability to handle max container weights, at cost effective rates, was a home run! Today we operate over 1.7m sq ft of Port Transload space.
• SINGLE SOURCED: Managing the domestic to and from our facilities with a combination of 3rd Party and Gulf Winds assets gave further options to our clients in using Houston as their preferred gateway.
• OWNED EQUIPMENT: Availability of safe, reliable chassis has always been a market issue. Gulf Winds began building an owned and maintained pool of chassis assets several years ago. Today we operate and maintain over 1300 chassis in the Texas market. Look for green colored chassis!
• MOBILE TECHNOLOGY: In late 2015, we launched the first customized hand held mobile driver application with 100% adoption rate by the owner operators. Developed to address the drivers painpoints first, the application streamlined communication, increased earnings, and moved the process to become fully paperless.
• A CULTURE OF GIVING BACK: In the wake of Hurricane Harvey in 2017, Gulf Winds quickly organized our foundation to seamlessly provide funds directly to the people that needed it most: team members, drivers, and their families who had been affected. No red tape, just delivering resources quickly and efficiently. More Than the Move foundation was born and now serves as an employee driven nonprofit, centered around restoring hope locally and globally. Team members volunteer their time to the causes that are close to their heart!
So what's next? Continued innovation with our customers in mind remains our focus. Better visibility, more capacity options, and further emphasis on taking costs out of the supply chain.
It's truly the age of the Un-Common Carrier.