The WSJ Visits Gulf Winds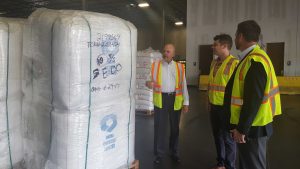 Harris County has long been regarded as a robust center of international trade, and home to one of the world's busiest ports. Our region provides a vital and essential gateway for trade, linking North America with international markets around the globe.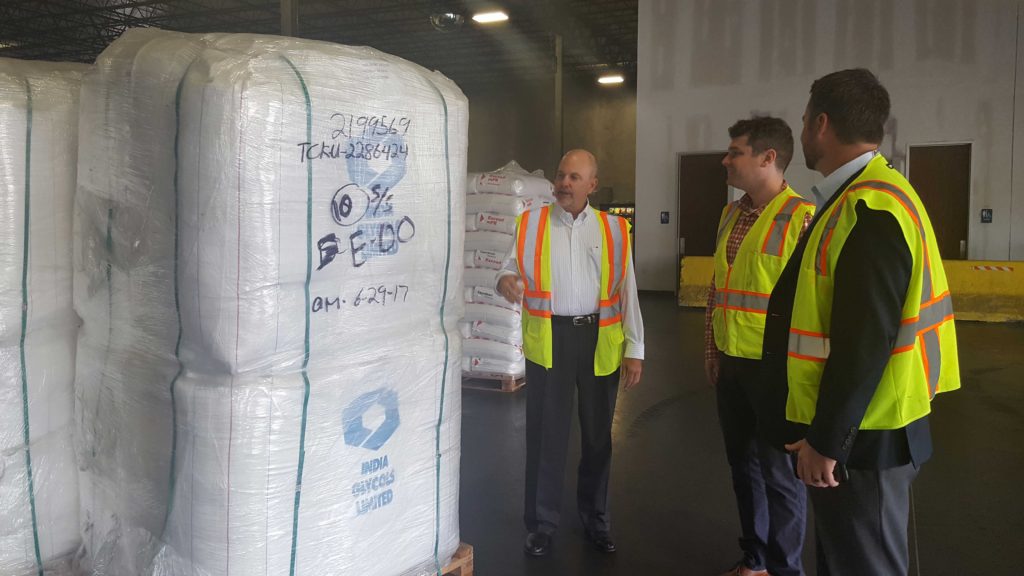 On October 31, 2017, Harris County Judge, Ed Emmett, conducted his 9th annual Trade & Transportation Conference at the NRG Center. The luncheon keynote speaker was Brian Baskin, editor of the Wall Street Journal Logistics Report, a team of reporters and editors covering supply chain and logistics issues. Brian joined The Wall Street Journal in 2006 as an oil reporter, and most recently served as commodities and foreign-exchange editor in New York.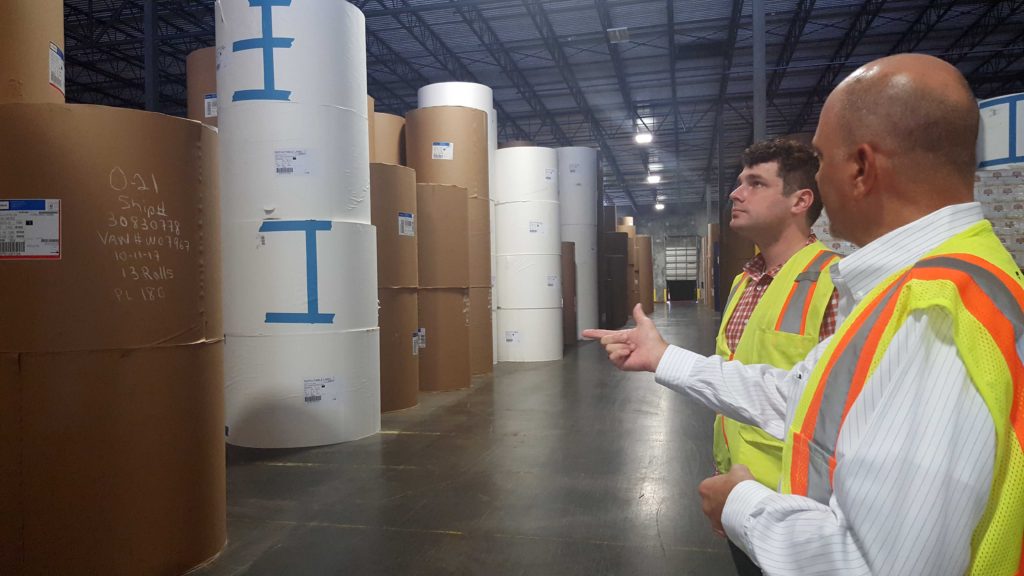 The day after the conference, Brian visited Gulf Winds' Bayport location to learn more about the impact of Harvey on the supply chain, and receive a general overview of Gulf Winds and the Port of Houston.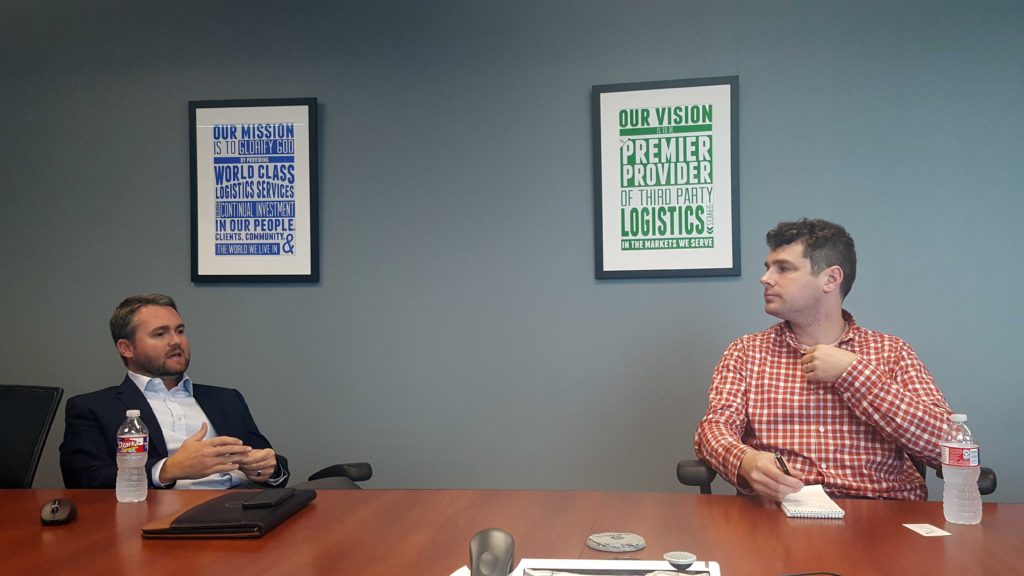 Brian learned how Gulf Winds reopened its 2 million square feet of warehouses less than a week after the floods, and that Port Houston did an amazing job restoring operations quickly. In addition, he received a tour, and learned more about the broad range of cargo Gulf Winds handles from all over the world.