Tracing The Path to a Global Slowdown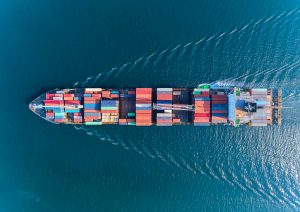 By the end of 2020, the container transport system found itself at the center of a global slowdown — one which continues unabated in the first months of 2021. Looking back, the JOC traces the beginnings to the spring, when a surprising cargo surge, led by a fierce consumer appetite and demand for personal protective equipment (PPE), hit up against the operational realities of the raging COVID-19 pandemic. Labor was in short supply — a shortfall of up to 40 percent during July, August, and September — and social distancing measures slowed the facilities' abilities to turn containers at the expected rate. Unloaded containers were starting to back up in Southern California, to the point where, by mid-December, 18 container ships awaited berth off the ports of Los Angeles and Long Beach. This was the most severe backup since the months-long West Coast longshore labor dispute in 2014–2015.
How can the shipping industry learn from this situation, and what preventative measures can be put in place to avoid future disruption?
External shocks, particularly surges in volume, will always be a risk to the supply chain, yet adequately preparing for disruptions like these is a complex, surprisingly difficult undertaking. Simply put, in a free market economy, private-sector owners of assets — whether ships, terminals, containers, chassis, trucks, or railcars — can't afford to invest and deploy excess capacity for volume surges that may never come.
"No one could have planned for the type of surges that are stressing the container transportation network today, because the demand swings are unlike anything ever seen," World Shipping Council President John Butler said. "The system will return to better equilibrium, and we must collectively do a better job of managing it through the crunch period."