Last Call: An in Depth Look at the ELD Mandate on the Texas Market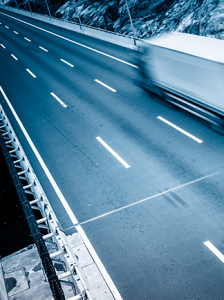 With less than two weeks until the December 17th Electronic Logging Device (ELD) Mandate becomes official, there remains uncertainty behind the TRUE impact on trucking capacity. Only time will tell what the exact reduction in available capacity will be; but, there is broad agreement across the industry that there WILL be an impact.
How much capacity will be removed?
Most mid-size to large carriers have already adopted ELD technology. However, smaller companies and single owner operators make up the largest pool of trucking companies in the market. These smaller carriers and late adopters to ELD technology play a significant role in the spot market/ transactional load environment, where capacity is expected to continue to tighten heading into January 2018. The combination of a strong GDP, an active hurricane and recovery season, and increased regulations, have increased spot shipping rates to jump by 20-30%.
What shipping lanes will be affected?
ELD Mandate will have different effects on various shipping lanes. Time, distance, traffic, routing, and a driver's ability to earn a living, all play into a complex equation within each lane of traffic. It becomes more a function of economics than logistics. The driver must be compensated for his or her time, with consideration for an ever-changing set of variables largely outside of his or her control.
A Houston to Dallas run provides a perfect case study for further clarification. Lanes in the 450-550 mile per day zone will typically test the limits of a driver's availability. Moving during off peak hours, better routing, and drop/pick-up operations on both ends, will increase a driver's success and probability of making the turn. However, increased traffic in both metro areas, timing of the run, and other factors, still adversely effects the tight run. Rates on this short haul range will increase to ensure a driver is reasonably compensated, as the increased probability of the One- Day run continues to merge into a Two-Day run.
When will enforcement take place?
While the ELD Mandate goes into effect in December, there is still a great deal of work to be done on enforcement nationwide. A "phased in" plan will be rolled out. On April 1, 2018, enforcement is expected to be at 100% across the country, putting non-compliant drivers out of service. The "phased in" period will allow for training and communications to transpire across all enforcement agencies. It will be up to the individual local agency to use their discretion on issuing citations. Trucking companies should consider operating in December as if enforcement is in full effect. This phase in period may delay the immediate impact on trucking capacity until Q2-Q3 2018.
How will the Texas regional freight network be impacted?
The vast landscape of the Texas freight network is comprised of many combinations of short runs between major distribution hubs. The cities of Houston, Dallas, Austin, San Antonio, El Paso, Midland, and Corpus Christi, are at least 200-300 miles apart. Trucking companies base their rates on the timing of these runs and the ability for a driver to get there and back within their allowable hours. Increased traffic and congestion is the most significant obstacle moving forward.
How can the industry adjust?
It starts with a clear understanding of logistics from a driver pay perspective. A collaborative mindset between all parties will create further efficiencies and opportunities to improve. Challenges will need to be addressed by increasing truck rates and improving load/ unload times at warehouses and distribution centers. The driver must be compensated for the allowed hours of driving time, despite circumstances outside of their control.
Freight will continue to be moved by the fastest and most economical means possible. So, trucks will remain the most viable option, but collaboration around promoting driver success should also be a compelling factor.
---
For additional information, please contact:
Patrick Maher | Executive Vice President
pmaher@gwii.com