The Missing Link in Intermodal Logistics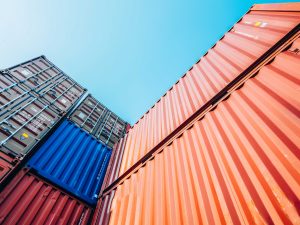 It is widely discussed that final mile visibility remains the missing link in Intermodal Transportation.
The Dallas/Fort Worth market is one of the top 10 intermodal rail markets in the country, and growing each year, thanks to the increase of retail distribution activity.
Limited storage capacity at the rail yard, Â port extra chassis days, lack of DC yard management systems, per diem, and other extra cost factors, quickly eat away at supply chain margins. These cost variances are a result of an inefficient system that relies heavily on manual processes instead of real-time information. To address these challenges, we recommend a Container Management Solution.
Five Reasons to Consider a Container Management Solution:
Increases your visibility through improved yard management, which would eliminate additional chassis and per diem cost.

Implementation of real time reporting. This would save dozens of hours each week, eliminate dry runs, reduce your chassis spend, and provide notifications of per diem and storage.

It would focus on exceptions only, which is important to allocate your time to what matters most!

It would provide real time updates to help manage costs. After all, time is money!

It would provide Electronic POD at arrival, saving you stress!
Gulf Winds provides a FREE full-service Container Management Solution to clients. Complete with online visibility and robust reporting, it is THE FINAL MILE SOLUTION. Because at Gulf Winds, it's about MORE THAN THE MOVE.
For more information, contact Brad Elam at belam@gwii.com to schedule a free system demonstration!