Gulf Winds named a SmartWay High Performer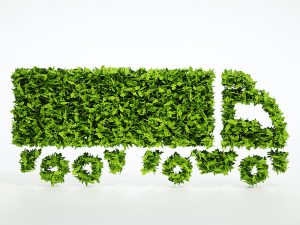 The Green Team: Gulf Winds Recognized by SmartWay
Gulf Winds was recently named an EPA SmartWay High Performer for achieving a high-performance ranking as a SmartWay Dray Truck Carrier.
Fewer than 10% of all SmartWay carriers operate fleets efficient enough to make the SmartWay high performer list for carbon emission metrics. Based on SmartWay's annual emissions reports for partners, Gulf Winds achieved significant shipping and freight efficiencies that merit this special attention.
"We are humbled to be the only Drayage provider in the Texas region to receive this honor." says Patrick Maher, Executive Vice President. "Our team continues to lead the industry in sustainable logistics solutions that benefit all stakeholders, including the environment and our communities." 
Carbon is a leading indicator of fuel use, meaning that SmartWay High Performers for carbon also consume less fuel for every mile they travel and for every ton of freight they move. For example, for every trip they make, high performing SmartWay truckload carriers for carbon move heavier loads, packing their trailers more efficiently – and still consume thousands of gallons of less fuel annually, as compared to their SmartWay peers.
Check out the partners that made it to the SmartWay High Performer freight carrier list for carbon metrics: https://www.epa.gov/smartway/smartway-high-performers-truck-carriers-carbon-metrics
Thank you EPA for recognizing our focus on leading the industry in emission reductions and sustainability efforts!