Port of Houston Update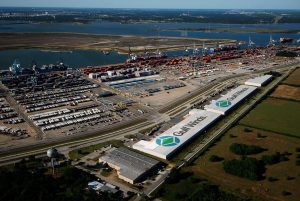 UPDATE: Port Houston resumes operations less than 24 hours after a precautionary shutdown of Bayport and Barbours Cut Terminals.
Vessel operations will resume later this evening and truck traffic will resume Friday morning 3/20 as normal.
We thank the leadership at Port Houston for their steadfast action and resolution to ensure safety for everyone. As Port Houston resumes, Gulf Winds stands ready to serve.
---
Both Barbours Cut & Bayport Terminals at Port Houston have temporarily suspended operations due to a confirmed case of COVID-19. We expect to have further details on the resolution very soon and will communicate when information becomes available.
As always, please know that the Gulf Winds team is working diligently to keep you informed through our dedicated team and proprietary Container Management systems, gwiTrack.
For more information, please contact your Gulf Winds dedicated representative.