Gulf Winds Doubles Down on Moving Freight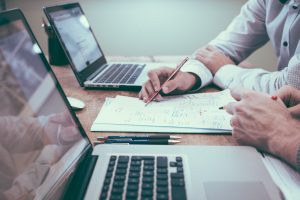 Gulf Winds is addressing capacity challenges and offering solutions to Port Houston users.
John Manlove Marketing & Communications (JMMC) has a reputation of working with companies that are willing to redefine their industry and drive positive change. The partnership between Gulf Winds International (GWI) and JMMC is no different, just look at some of the stats on GWI, the dominant drayage, transloading provider at Port Houston with more than 1.5 million sf of storage and 450 trucks.

GWI is an innovator in its industry. For example, they currently provide an equipment solution to their customers called "gwiMax" that addresses the new challenges of "heavy-weight containers" moving through the port region. This program is designed to address capacity challenges and offer solutions to Port Houston users.
"These are the kind of innovative companies we seek and love to work with," said John Manlove, President, and CEO of JMMC. "GWI is respected in their industry, have a clear mission and solid management that is driving change through innovation and trusted leadership."
Port Houston, a Port experiencing massive growth understands the value of working with GWI and is featuring GWI in the latest edition of its quarterly magazine "THE NAVIGATOR." Gulf Winds was highlighted for its progressive investment in a new fleet of trucks to address recent freight road weight limits in Texas.
To read more about Gulf Winds, check out pages 36-37 of Port Houston's Navigator magazine here: http://bit.ly/PortHoustonNavigator
About JMMCJohn Manlove Marketing & Communications is the oldest, one of the largest and one of the most award-winning ad agencies in the Houston Area.
Started in 1961 it is a third-generation family-owned firm that specializes in planning, creating and executing complex marketing and communications campaigns. JMMC is competent in several advertising disciplines: corporate branding, research, branded content, television production, radio production, outdoor, print, digital marketing, media planning, media buying, and public relations. JMMC services domestic and international companies in the building and development industry, healthcare, oil and gas, luxury goods, home services, convention and visitor bureaus, cities, and political campaigns.
For more information visit: www.johnmanlove.com