Gulf Winds International Announces Cliff Robbins as Director of Logistics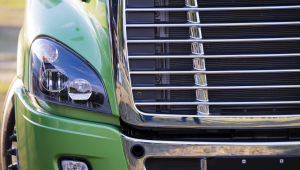 Gulf Winds International announced the hire of Cliff Robbins, as Director of Logistics Services. Cliff will be responsible for the continued growth of the non-asset logistics service offering. Cliff Robbins, joins the Gulf Winds team after a tenured career at both Conway and Dart Transit Company, where he held various positions in operations and business development management. Most recently, Mr. Robbins served as Vice President of Sales at Dart Transit Company.
"We are blessed to have Cliff join our team as Director of Logistics," said Patrick Maher, Executive Vice President at Gulf Winds International.  "With over 23 years of experience in truckload operations, customer service and business development, Cliff has the unique skill set necessary to lead our growth objectives in the non-asset space."
About Gulf Winds International: Gulf Winds International (www.gwii.com), is a third party logistics (3PL) provider, offering industry-leading container drayage, transloading, and domestic transportation services. Gulf Winds is the largest supplier of logistics services in the Gulf region with over 350 trucks, 900 owned chassis, and 2.4 million sq ft of port related warehouse space. Gulf Winds culture is about "More than the Move" where the Mission is to continually invest in people and community, through providing world class logistics services.
To view the original version on PR Newswire, visit:https://www.prnewswire.com/news-releases/gulf-winds-international-announces-cliff-robbins-as-director-of-logistics-300369112.html