US Gulf Coast Storm Impacts Q2 Resins Production, Exports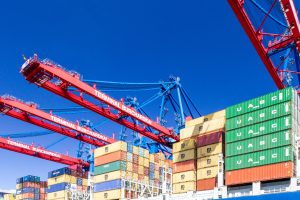 The resin export market is still feeling the chill from the February deep freeze on the US Gulf Coast. Petrochemical production in the region is running at approximately half the level it was prior to the storms, due to long restarts from shutdowns and power outages at Texas plants, Terry Glass, executive director for plastics at JOC parent company IHS Markit, said. Glass expects to see export volumes at 50 percent of typical levels through the second quarter.
Houston is the main export gateway for US resins, and those feeling the slowdown most will be South American customers and the ocean carriers that ship containerized resins out of the US Gulf Coast. A logistics director for a Houston-based resins marketer who spoke to the JOC on the condition of anonymity said he expects containerized resins exports during the second quarter to be 60 percent below first-quarter levels. He said that about 1 million metric tons of resin production was affected, half of which was intended for export — approximately 20,000 TEU. Resin producers associated with his marketing company expect to increase production by May, the source said, but they will need to build their domestic inventories before opening up to export markets.
Local trucking has not been significantly impacted by the slowdown in loaded exports, because Port Houston's import volumes remain high, Patrick Maher, vice president at third-party logistics provider Gulf Winds International, said. "Keep an eye on resin exports as they rebound, it could strain drayage capacity by mid-year," Maher said.