Trucking jobs rise in March, still fall short of pre-pandemic levels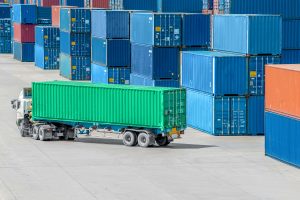 Trucking companies continue to experience a driver deficit, in the face of increasingly high freight demands — as the yearlong US import surge continues unabated and a fast-moving manufacturing recovery adds to the strain on supply chains. The US for-hire trucking sector added 7,800 jobs in March, reversing three months of declining non-seasonally adjusted employment numbers and leading to a seasonally adjusted gain of 3,300 employees for trucking companies tracked by the US Bureau of Labor Statistics (BLS). These numbers exceeded the agency's expectations. However, the job losses were so steep in 2020 that it will likely take months for job numbers to regain pre-pandemic levels. The year-over-year gap in trucking employment is about to close, mostly because year-over-year comparisons for most economic activity are coming up against the extreme recessionary lows of last April and May. April 2020 trucking employment numbers were the lowest in six years, with unadjusted numbers falling by 80,500 jobs from March 2020, to approximately 1.41 million. This March, that employment number climbed to 1.46 million, a few thousand less than August 2020 numbers, yet closely resembling March 2018 levels. The number to catch up to and to match is the February 2020 unadjusted trucking employment figure of 1.5 million, the pre-pandemic peak employment number for the trucking industry.
Jason Miller, associate professor of logistics at Michigan State University, told JOC.com that long-haul trucking companies face increased competition for the same labor pool, and e-commerce is only intensifying that competition. "On a seasonally adjusted basis, between January 2017 and March 2021 the courier and messenger sector added 434,900 jobs, while warehousing and storage firms added 434,300 jobs," he said. During the same period, truck transportation firms added an estimated 35,900 jobs on a seasonally adjusted basis.