Trucking industry anticipates renewed focus on HOS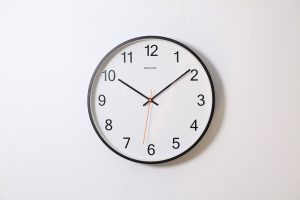 With the Biden administration taking shape, US trucking companies and freight shippers should expect new attention on truck driver hours of service (HOS), according to speakers at the virtual SMC3 Jump Start 2021 conference in January. Other topics that the administration may focus on are limits to driver speed and the detention of truck drivers by shippers and consignees – said panelists in a discussion on the US regulatory outlook.
Randy Mullett, principal of consulting firm Mullett Strategies and Executive Director of the Americans for Modern Transportation (AMT) coalition, said that every administration revisits HOS, noting that the Trump administration "nibbled around the edges" of the rules with the introduction of new regulations in June 2020 that took effect Sept. 29. Those regulations revised rules on how truck drivers log mandatory rest breaks and off-duty time in sleeper berths, adding flexibility to how they spend their 14-hour maximum daily on-duty limit. The new rules also extended the operating radius for the short-haul exemption to the HOS rules to 150 miles and raised short-haul truckers' maximum daily on-duty hours from 12 to 14 hours.
The Federal Motor Carrier Safety Administration (FMCSA) also proposed a Split Duty Period Pilot Project to study the safety impact of allowing drivers to work up to 17 hours, followed by a 10-hour rest break, by allowing drivers to stop their clocks for 30 minutes to three hours. These changes were opposed by Teamsters union and highway safety advocacy groups, either or both of which could renew that opposition pressure during the Biden administration, Mullett said.