TPM21 Takeaway: Targeting freight that "fits" truck carrier networks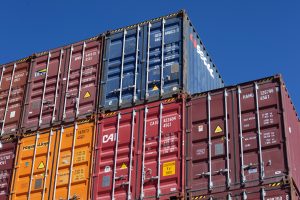 Truck pricing and operating costs will continue to rise throughout 2021 as capacity remains tight in both the truckload and less-than-truckload (LTL) markets. In this environment, carriers will award capacity to shippers whose freight "fits" their network — i.e., the right shipments in the right lanes and at the right price and margin — speakers told JOC's TPM21 virtual conference.
"The procurement strategies that many shippers are using may have been relevant three or five years ago, but they're not relevant today," said Mike Regan, founder, and chief relationship officer at Chicago-based TranzAct Technologies.
Regan said that many trucking companies are following how ocean carriers have controlled capacity, and in the process gained pricing power, over the past year. Importers and exporters looking to bring down their landside trucking costs need to shift their strategy from promising volumes to motor carriers, instead of collaborating to find the right freight match and move freight in-network — within the specific lanes identified and built up by each carrier.
Shipper and carrier representatives speaking at TPM21 said that e-commerce and resumed industrial production will continue to generate more freight, making 2021 a year of heightened demand. They don't expect the e-commerce market to let up any time soon, even when vaccinations reduce the threat from the coronavirus disease 2019 (COVID-19). "I believe we've actually seen a fundamental shift in consumer behavior," said Holly Pearce, Director of Logistics and fulfillment for Richmond, Virginia-based agricultural retailer Agway Farm & Home.