TPM21 Takeaway: Honing in on middle and last-mile deliveries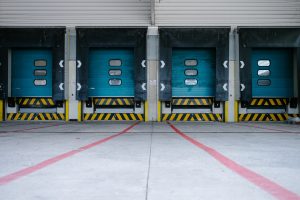 In order to address increasing e-commerce sales and customer expectations of faster last-mile deliveries, retailers need to tear down the silo between middle- and last-mile deliveries. Using technology investments that offer inventory visibility to get real-time insights, retailers can position inventories closer to customers — whether in a fulfillment center, warehouse, or physical store — and provide an array of delivery options, including same day, next day, or purchasing online to pick up in-store, speakers told JOC's virtual TPM21 conference in March.
"The magic is not to look at the middle-mile and last-mile as silos," said Lior Sion, co-founder, and CTO of Bringg, an online platform for deliveries and fulfillment services. "If not connected, retailers cannot achieve the efficiencies and service levels such as one-hour and same-day deliveries." The  Pittsburgh-based retailer American Eagle Outfitters, which is building out a regional distribution network to ensure it has inventory "located at the right places at the right time," has reported cost savings from shipping closer to customers, shipping fewer shipments per order, and using some regional carriers, according to a transcription of an earning call by Seeking Alpha.
Last-mile delays have caused Stitch Fix, an online retail subscription service, to rethink its inventory management strategy while changing how it records revenue — at client checkout, instead of at the point of shipment. "COVID has created a whole new consumer buying experience, and it's not going away. Retailers will need to think outside the box to meet consumers' expectations," Mike Erickson, founder and CEO of transportation-spend consulting firm AFMS, told the TPM21 audience.