Ocean Carriers Scrutinized for Role in Mounting Port Congestion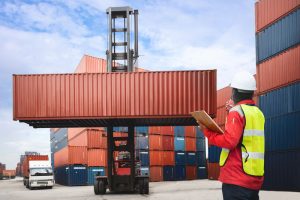 The role of ocean carriers in contributing to the current, remarkable level of port congestion — and what they can do to mitigate it — has come under scrutiny, particularly at the two largest US cargo gateways of Los Angeles-Long Beach and New York-New Jersey.
The World Shipping Council (WSC), whose members control approximately 90 percent of the global container fleet, say they are using all available vessel capacity and engaging in a series of proactive strategies, including repositioning vessels to trade routes with the highest demand, speeding the return of empty containers, and taking action to increase their container inventory. Carriers are also working with supply chain partners to reposition empty equipment for carriage of import and export cargoes.
The Federal Maritime Commission is watching the carriers closely as some are refusing to accept low-paying export loads in order to prioritize returning empty containers to Asia for higher-paying merchandise imports into the United States. This practice has been devastating for US agricultural exporters, whose peak shipping season is November to March.
The WSC responded that with total US imports almost twice the volume of exports, nearly half of loaded imported containers must be returned empty. Also, import containers are primarily shipped to urban centers, while the empty containers are often needed in rural areas where crops are harvested — which means moving containers great distances and with additional time.
The FMC and WSC agree that current congestion levels were precipitated by an unprecedented and sustained spike in imports since the economic lockdowns in response to COVID-19 were lifted. "Each supply chain player is seeking to adjust its operations to address the fact that the system is simply not designed to deal with these cargo volumes," said John Butler, president, and CEO of WSC.