Inventory shortfalls spur continued US import surge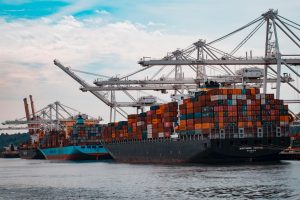 As US consumers continue to spend more money on physical goods than services, shippers are struggling to replenish their inventory levels to keep up with the demand that is continuing past their typical peak season.
US imports from Asia rose 14% year over year in January, according to data from PIERS, a sister product of JOC.com within IHS Markit. That's more than twice the annualized percentage increase in January 2019 and compares with a 2.9% year-over-year decrease in January 2020. Shippers are taking whatever measures they can to satisfy consumer demand.
Peloton Interactive, for instance, is spending millions of dollars to expedite the delivery of its exercise equipment. US retailers are projecting that imports in the first half of 2021 will increase 22.1 percent over the same period last year and that each month will set a new record for import volumes for those months.
Container ships continue to bunch at many US ports, and that congestion is also slowing an increase in production at US manufacturers that rely on components sourced overseas. Jason Miller, Associate Professor of Logistics at the Eli Broad College of Business at Michigan State University, said that as of November, US inventories were down $22 billion in wholesale durable goods —$40 billion in retail inventory in real terms — since February 2020. "This year is going to be the peak season that never ends in many ways," said Brian Bourke, chief growth officer for freight forwarder and third-party logistics provider (3PL) SEKO Logistics. "We see it getting worse before it gets better, and we don't see it getting better for a long time."