HOS exemption extended for Houston truckers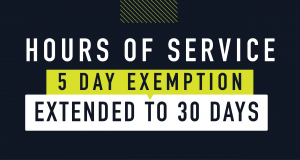 Houston's two container terminals were shut down for three days at the end of July due to the failure of the port's terminal operating system, preventing trucks from entering both facilities. To help clear the backlog of containers, the Texas Department of Public Safety issued an hours-of-service exemption for truck drivers serving Port Houston; when the waiver expired last week, Texas Governor Greg Abbott issued a 30-day extension of the waiver, which will last until Sept. 5.
The late-July shutdown added to already high congestion at the port. Volumes were very heavy prior to the shutdown, and dwell time was running up to four hours inside the port's terminals and outside the gates during the month of July, according to a Houston-based drayage executive who asked not to be identified. Houston "is pretty backed up," the executive told JOC.com. "We were backed up prior to that. Combined with a lack of available chassis, we are struggling to get out of the hole that this created."
Chassis providers, including TRAC and DLCI, said in statements to JOC.com that shippers not returning their chassis in a timely manner is adding to the current imbalance. DCLI said that the 20% increase in the time that chassis is on the street is a significant factor contributing to the current shortage in Houston. "One persistent issue is the fact that dwell — or the amount of time customers hold onto our chassis — remains at historically high levels so we are urging customers to return assets quickly to improve availability," DCLI said.