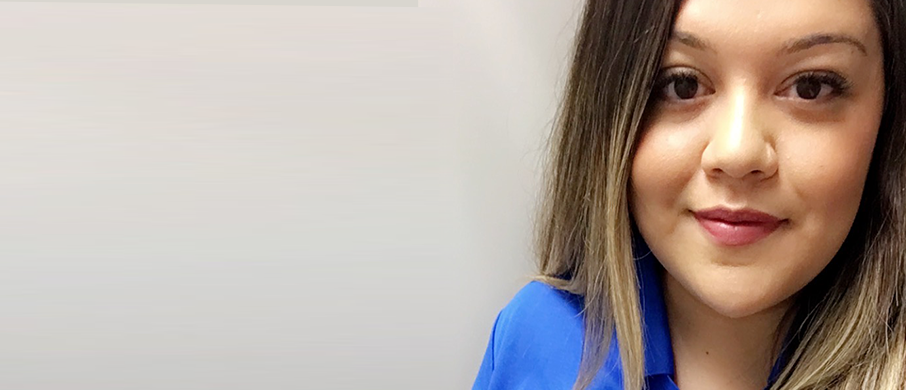 Vanessa Juarez
Transportation Logistics Manager
What Drew You to Gulf Winds?
I had just graduated with a Bachelor's in Supply Chain Management from the University of Houston when I was referred to Gulfwinds by a former employee. I began my research and what immediately drew me was the mission and the core values of the organization. I was intrigued and knew I wanted to be part of that.
What are you passionate about?
I am passionate about serving and helping others. It brings me joy and a sense of self-fulfillment to be able to accomplish this not only through my local church but also in my workplace. It's been a blessing to witness Gulfwinds give back to the community and taking part of these opportunities has been a privilege. On a personal level, one of my passions is to travel! I love to explore new places with family and friends! If I can choose where to travel to it will always be somewhere that has beautiful beaches!
What excites you most about the work that you do?
Our industry is forever changing and what excites me is that not every day is the same. Every day we encounter new challenges and I love to be able to find solutions for our customers and make a difference. We often can turn a negative situation into a positive one and being able to accomplish that, makes my day worth it!
What does your future hold?
Professionally, I aspire to grow with GWI and expand my knowledge in Logistics. Personally, I hope to explore other wonders of the world that I have yet to discover!
IF YOU HAD ONE MESSAGE FOR OUR CUSTOMERS AND INDUSTRY PARTNERS, WHAT WOULD IT BE?
Our goal is to provide a high level of service and meet your expectations. It is a privilege to be part of a great team that strives for this daily!