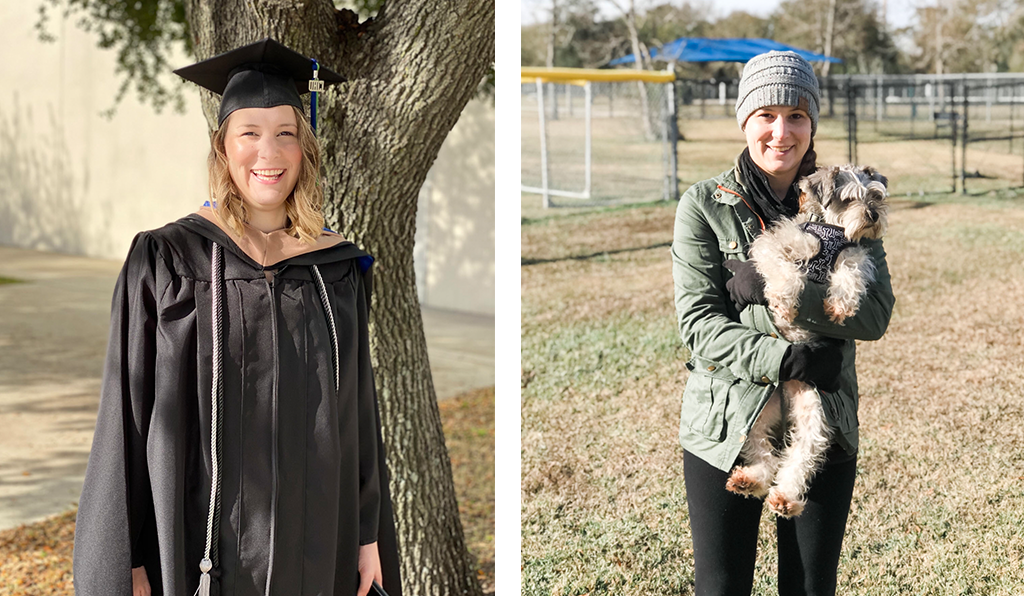 Jourdan O'Sullivan
Training and Development Coordinator
WHAT DREW YOU TO GULF WINDS?
Initially, location. After moving to the area for my husband's job, I was commuting over 50miles one way to work and wanted to find a career closer to home. After doing some research, I was drawn to Gulf Winds for their open views on employee engagement and work-life balance. The more I researched about the company, the more I liked.
Gulf Winds, in my experience, is open to new ideas and not afraid to make changes to build a better business. Working for a company that is truly interested in their customers and employees has been a really great experience.
WHAT ARE YOU PASSIONATE ABOUT?
Education, formal or not. As a true nerd, I believe we should never stop acquiring new knowledge and skills.
WHAT EXCITES YOU MOST ABOUT THE WORK YOU DO?
Every day is a new adventure in logistics. There are always new challenges and so many opportunities to learn something new. The complexity makes it much more rewarding when you can complete a movement or solve a problem for your customers. It can be very busy and stressful at times, but that's also what makes it great; like a puzzle, you were finally able to figure out.
WHAT DOES YOUR FUTURE HOLD?
As a new member of the Training Team, I am looking forward to helping new/current employees achieve both personal and company goals. I'm excited to continue to learn and grow with Gulf Winds as the company changes and expands into new markets.
IF YOU HAD ONE MESSAGE FOR OUR CUSTOMERS AND INDUSTRY PARTNERS, WHAT WOULD IT BE?
Thank you! Gulf Winds is truly a unique company and has a great team dedicated to providing superior customer service. I'm blessed to be a part of this team and it would not be possible without customers and partners to serve. So, thank you for the opportunity!