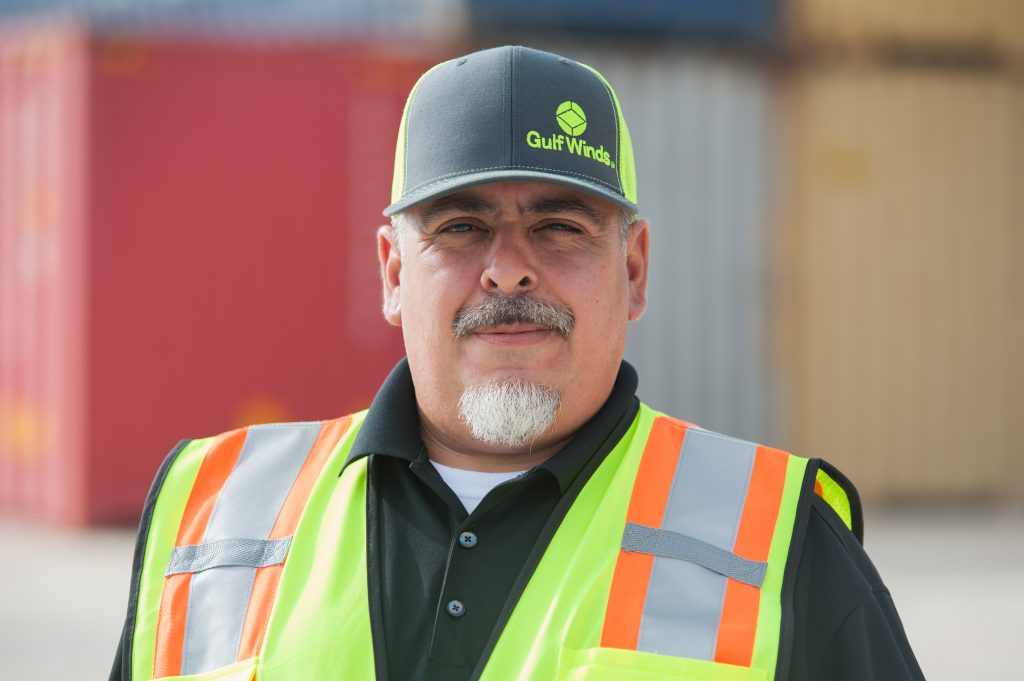 Joe Cardona
Port Facilities Manager
Joe was born in Corpus Christi and grew up in Pomona, CA. As a teenager, his family moved to Pasadena, TX, where he attended Pasadena High. After graduating high school, Joe began his professional career working in construction at refineries. Joe felt drawn to the warehousing business and decided to pursue a career is warehouse operations. He started as a fork lift operator and grew from there. In 2005, Joe started with Gulf Winds as a Warehouse Supervisor at our Barbour's Cut facility. He was promoted to manager of that location in 2010, and in 2016, he was promoted again to oversee warehouse operations at all of Gulf Winds port warehouse facilities.
What drew you to Gulf Winds?
I was looking to grow in my career. It was my 35th birthday, and I received a call from the Warehouse Manager at Gulf Winds' Barbour's Cut warehouse. He asked if I was interested in being his supervisor. I said, "Yes!" It was a great birthday present!
What are you passionate about?
I'm passionate about getting things done and getting them done right. At the end of the day, it makes you feel good knowing that you did things right for the company and yourself. I feel a responsibility to make sure that our customer's cargo is being taken care of correctly. After being in this business for as long as I have, you start to anticipate a customer's needs, making sure that everything is handled with care.
What excites you most about the work you do?
I love the challenges that come with new customers and business. So many different things come into our warehouse, and it's exciting to come up with the best process for managing it. No two customers are the same. Every business requires solutions that work for them. This is not a one size fits all operation, and I love the variety that comes with that.
What does your future hold?
Hopefully, many more years at Gulf Winds!
If you had one message for our customers and industry partners, what would it be?
Your cargo is in good hands!